Happy Monday everyone! The 'r' key is not working on my keyboard so I have to copy and paste it into every word with an r–I never realized how many words have an r in them! Since it's a kind of slow process, I decided it would be a good day for a guest post on a heart healthy diet from NorthShore University HealthSystem
But first, a fitting quote for this week's mantra: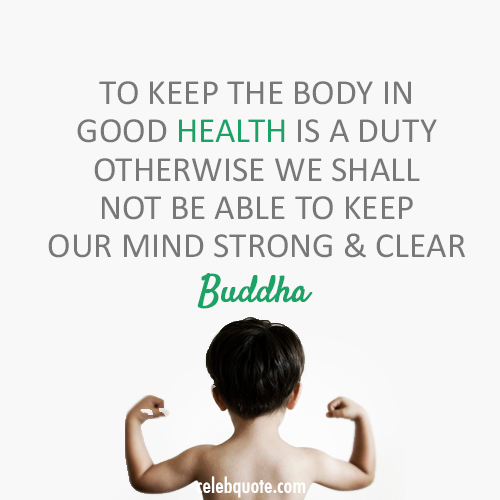 Have a healthy, happy week!
A Heart Healthy Diet
A healthy heart can lead to a healthy life. If you take small steps, like eating a well-balanced diet and getting consistent exercise, you can help yourself not only stay in shape, but keep your heart healthy. By incorporating these small steps into your daily life, you may even be able to help prevent and reverse heart and circulatory conditions.
A healthy diet can eliminate many of the risk factors that lead to heart disease. These factors include obesity, high blood pressure, high cholesterol levels and fatty deposits in the arteries. Physical activity can also reduce many of these same factors, such as stress, cholesterol levels, hypertension and obesity. Exercise can also improve the capacity of blood vessels to dilate, which combats loss of elasticity.
The ideal heart healthy diet is full of fruits, vegetables, whole-grains, and lean proteins. Consider the following tips, which will help you get started on your way to a healthy heart:
Set a goal to eat fruits and vegetables that range in color. The wider the range in color of these foods, the more healthy nutrients you will be getting for your body.

Dark green, orange and yellow fruits and vegetables are the densest in nutrients. By adding lots of healthy produce to your diet, you'll be eating nutritious, water dense foods that are also high in fiber. Fruits and vegetables are a great way to maintain healthy body fat levels.

Focus on increasing your fiber and nutrient intake by choosing whole grains.

New studies suggest that 20-35 grams of fiber can aid in preventing heart disease.

Eat lean proteins that are rich in omega-3 fatty acids, such as tuna, salmon, mackerel, herring and sardines.

Omega-3 fatty acids have been shown to reduce the risk of death due to heart disease, as they are thought to lower cholesterol and reduce inflammation throughout the body. They have also been shown to decrease triglycerides, lower blood pressure and boost your immunity.

Try to avoid cholesterol and saturated-fat based foods to maintain optimal cholesterol and body-fat levels.

Limit your sodium intake to around one teaspoon per day while watching for hidden sodium in food. Limiting your salt level allows you to control your blood pressure levels.

Limit your sugar levels to help your body stay at a healthy body composition.
Changing your diet does not have to be a difficult process and making small incremental changes is a great way to start. Switch out white bread for whole-grain bread, opt for egg-white omelets instead of full-egg omelets, and use more spices and less salt. Along with dietary changes, kick your new healthy routine into a higher gear by getting more exercise. Take the stairs instead of the elevator, park your car farther from the door and even get up for a short walk during your lunch break.
Gradual changes are key to heart disease prevention  and a combination of a mindful diet and physical activity can lead to a longer, healthier life.
NorthShore University HealthSystem is a comprehensive, fully integrated, healthcare delivery system that serves the Chicago region. With leading hospitals in Chicago and the surrounding area, NorthShore provides patients with the care they need to maintain a heart healthy diet.